2 Timothy 3:16-17 –  All scripture is inspired by God and is useful for teaching, for reproof, for correction, and for training in righteousness, so that everyone who belongs to God may be proficient, equipped for every good work.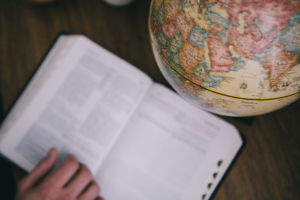 Our goal for Christian Education at Geneva Presbyterian Church is best summed by the Apostle Paul's words in Ephesians 4:12 – "to equip God's people for the work of ministry and to build up the Body of Christ."
Education opportunities are meant to help us to grow in knowledge of God and self, to grow in wisdom, and ultimately to grow in works of Christian service as disciples. We are refreshed, encouraged, challenged, and sent forth from scripture study to be Jesus' hands and feet in the world: proclaiming the Good News, developing disciples, and welcoming the world home to a relationship with Jesus Christ.
We welcome you to join us for two ongoing education opportunities which meet via Zoom:
Wednesday Bible Study @ 7:00pm: Pastor-led gathering which connects deep scripture study with everyday life
Friday Book Club @ 7:00pm: A racial justice and reconciliation reading group studying and discussing books selected by the group
---
Zoom Link Registration
If you do not currently have Zoom information for our offerings, please sign up below.